I recently received a post from
Remodelista
in my email and it featured this great way to
display kids art
. I have piles of my daughter's drawings and this inspired me to 'someday' put together a project like this.
It makes me feel better that I'm holding on to oodles of artwork, some of which are not much more than squiggles...but you never know what might look fantastic once photographed, shrunk, cut into a square, and arranged with other colorful squiggles!
The site led me to the creator of the collage,
Jan Eleni
, an interior designer in New York. Here's another display of children's artwork and a whimsical bedroom...
This adorable little girl's room got me looking through my archive of other children's rooms that I found inspirational...
I love the simplicity of this room and that it could be for a little boy or girl. I found this image and bunch of other sweet kids rooms at
House to Home
Children's rooms are the best for having some design fun. Here are some other kid room ideas that I have found in the past and would love to copy for one of my projects!
Corkboard wainscoting panels scale the room to little tots and it's another great way for kids to display their artwork that piles up.
Via the
Scoop
Chalkboards are another great way to have fun in a kid's room. I like the color scheme in this boys room and the band of chalkboard coupled with the map... oh yeah, maps another great idea.
Via
HGTV
Supposedly you can make your own chalkboard paint and the
DIY: Project
website has the recipe. If anyone wants to try it, let me know if it works! Otherwise here's a safe option from Restoration Hardware...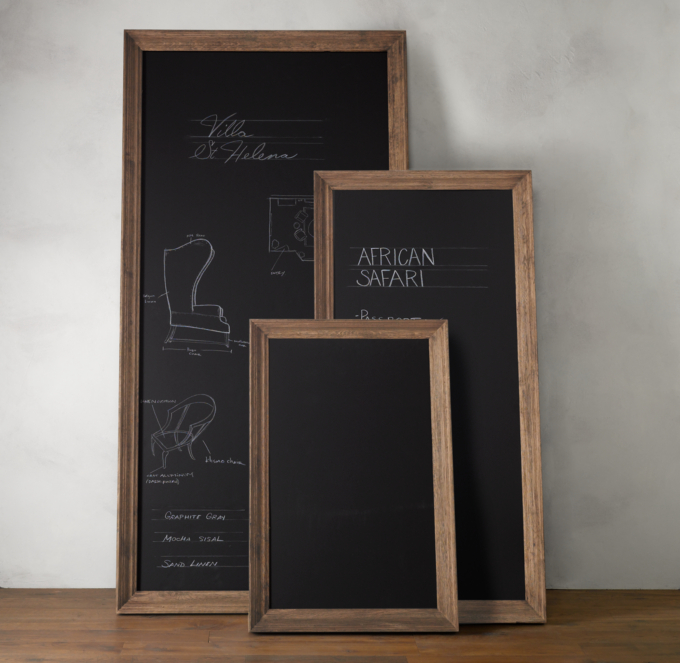 Restoration Hardware
Another great map... this one is a decal which is an easy way to dress up a children's room. This one can be found at
Weego Home
.
And storage... you can never have enough for a kid. Here's what we did to even out a bump in our wall and give ample shelf space for our daughter's toys and books. More photos of the room can be seen on my
website
.
The discreet under bed storage in this
Ikea
bed is a huge bonus... you don't want to know how much we've got packed in those drawers!
I could go on and on about storage for kids rooms. But I'll leave that for another post... anyway, I've got to get started framing my kids artwork...